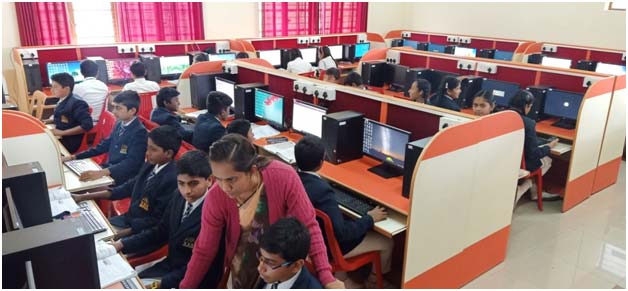 Curriculum
The school is committed to provide best-in-class education to its students. We practice trilingual education (three language formula) and prepare our students for the challenges of the future.
Languages:
Language: English, Kannada & Hindi for class I to X
Core Subjects: Mathematics, General Science, Environmental Science/ Social Science & Computer Science.
Work Experience/SUPW: Computer Education, Drawing and Painting, Home Science, Gardening, Electrical/ Electronics
Physical and Health Education: Recreational and competitive games and sports, track and field events, aerobics & yoga.
Fine Arts: Music, Dance, Karate, Art & Craft
Life Skill Education (LSE): The modules designed under LSE aims at enhancing thinking, emotional and social skills.
Selection of textbooks: The textbooks are selected based on the content and presentation quality of a particular text book and keeping the best interest of our students.